Scientific Summary Review
We have classified summaries in to 3 sections depending on age/grade level! Summaries will go as follows: red easiest, orange moderate, green difficult.
Click to see our own diagrams created to explain some biological and physiological pathways in our body that go along with some articles
Click the pictures to read full article
1. Activities such as Yoga, Tai Chi, Qigong Meditation have several benefits on our body physically and mentally.
2. There is considerable evidence for the effectiveness of Mind Bond Interventions (ones listed in this review) on improving out mental and –physical health. These MBI's produce physiological benefits which stem from the biological changes in our DNA. This paper investigated which specific biological changes occur when practicing MBI's which then result in positive useful changes in our body.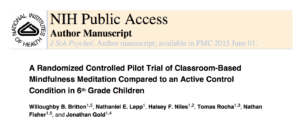 Full Summaries Coming Soon:
Paper is suggesting that mindfulness training may have some unique benefits in activities.
Scientific Summary Review "SSR"